Cupid is sharpening their arrow and aiming for Like - Love - Lust.
Order your special Valentine's Candygram today. Pay online and we'll mail it for you anywhere in Canada. It's as easy as 1-2-3:
Start your Candygram(s) order
Pick one of 150 creative and fun Valentine's messages

Order now, we'll mail it for you anywhere in Canada

Eastern Canada order before February 3rd, 2022


Western Canada order before February 4th, 2022

Metro Vancouver order before February 7th, 2022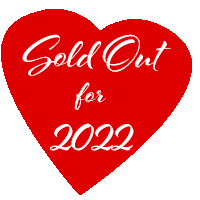 All CandyGrams include:
A specially designed Valentine's Day gift pouch (that is re-usable!)
Delicious assorted gummies by Spoonful's Candy Creations
McDonalds Coupon for a Big Mac or another Entrée
TELUS face mask
CandyGrams can be sent to your: husband, wife, friends, brother, sister, co-worker, teacher, boyfriend, girlfriend or crush... the possibilities are endless.

Be anonymous or tell them who you are, it's up to you!

All funds generated by CandyGrams will be used to provide meals for individuals and families affected by HIV/AIDS.