Corporate Team Building
Looking for a way to make a difference in your workplace? A Loving Spoonful can help you organize A FUN and meaningful volunteer meal packing activity at our facility. You can also coordinate an "in office" fundraiser, food drive or collect donations to support those living with HIV and co-existing illness in the community. There are also opportunities to participate in our Annual Holiday Hamper Campaign for Individuals and Families.
Join our new Plating with a Purpose Volunteer Program and compete against other teams throughout the year!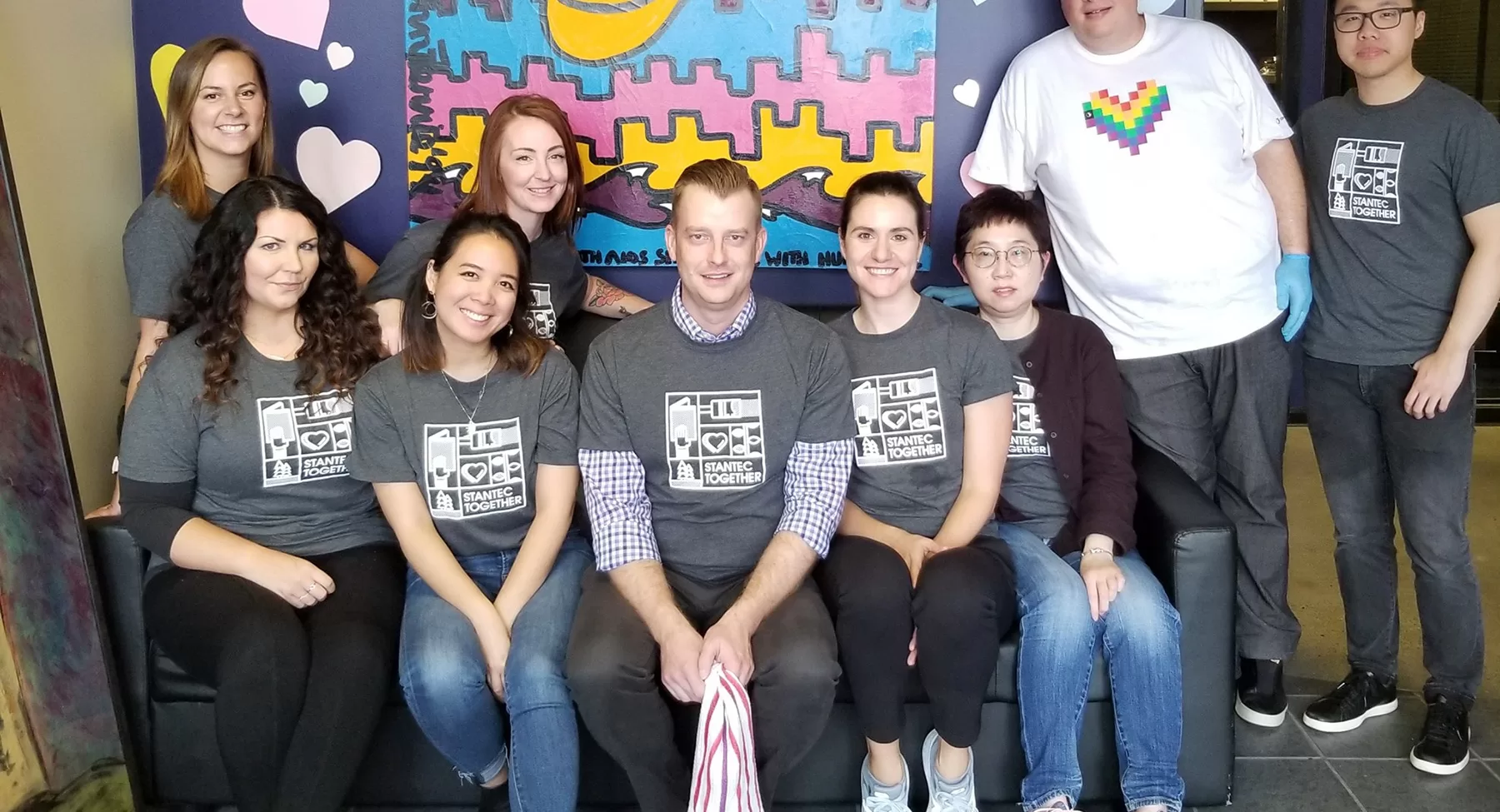 As employees it can be very empowering (and fun) to be a leader in the community and feel a great sense of accomplishment by raising much needed funds for an organization such as A Loving Spoonful. Our creative and resourceful team would be more than happy to help support you with ideas and guidance on how to organize your own "in office" fundraiser. Here are just a few ways you and/or your office can get involved:
Organize a Volunteer Team – there are opportunities throughout the year to help package meals that are created in our Commercial Kitchen Facility. Email: volunteers@alovingspoonful.org for more info.
Organize a food drive – we are ALWAYS in need of non-perishable food items such as: canned meat, beans, rice, pasta, peanut butter and cereals.
Book Catering with A Loving Spoonful to support our programming. 
Cheque Presentation.  Collect donations at your office and make a presentation at A Loving Spoonful.
Holiday Hamper Campaign – sponsor a family for the Holiday Season or collect items to include in our Individual Holiday Hampers. Contact our office to be assigned a family or to receive a list of individual hamper items needed.
Ask if your employer has a matching program for donations or volunteering and apply on our behalf.
JOIN OUR NEW PLATING WITH A PURPOSE PROGRAM FOR CORPORATE VOLUNTEERS!
For more information call 604-682-6325.