Plating With A Purpose
This wonderful new initiative is sponsored by Scotiabank and is set to launch in January 2024. Sign up now to get your company involved and track the amount of meals you pack throughout the year. This initiative is fun, innovative and competitive in spirit.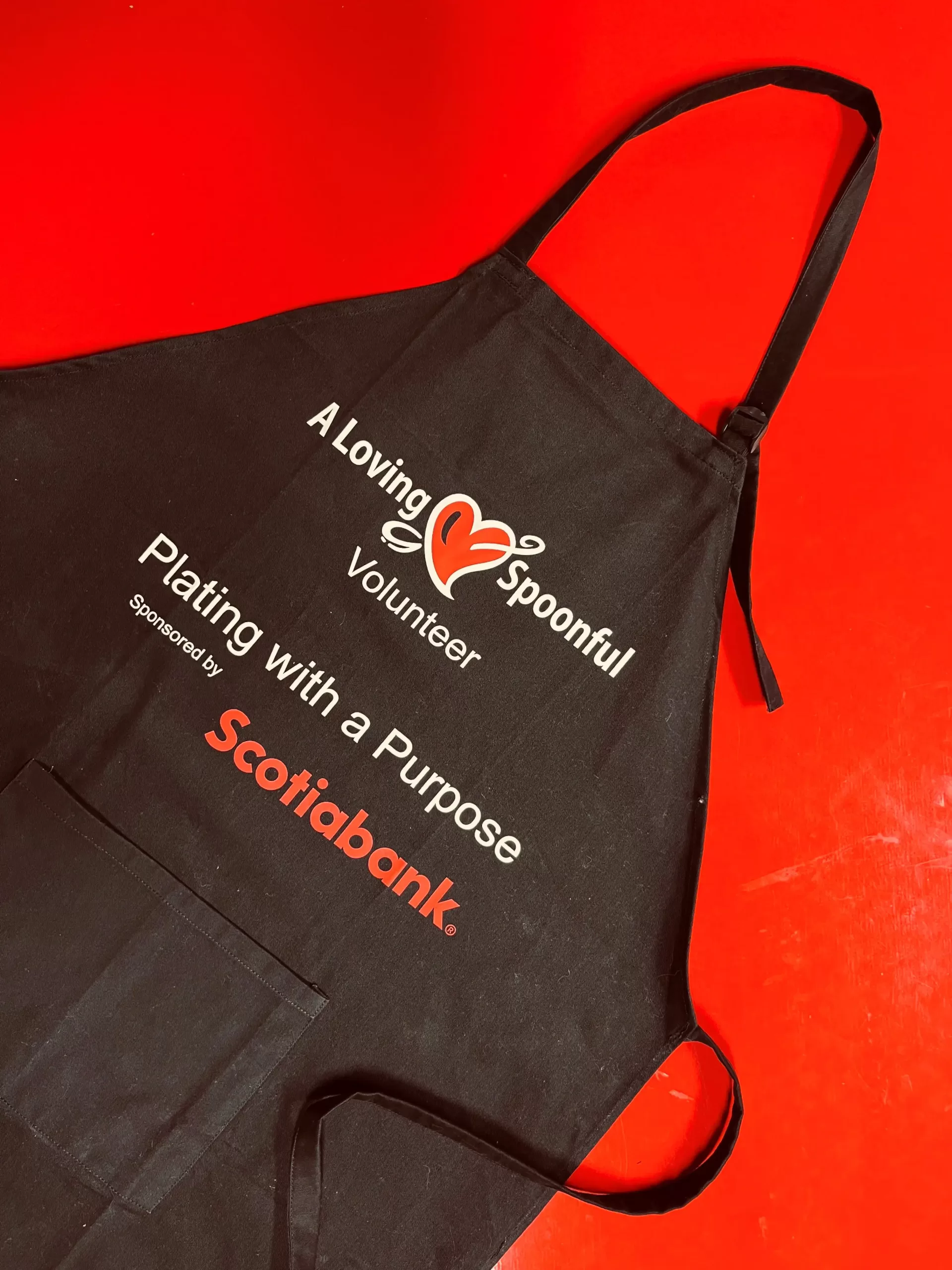 Plating With A Purpose at A Loving Spoonful presented by Scotiabank
We are excited to launch this new initiative that will begin in January 2024. Think you or your company have what it takes for 2024? This fun, friendly competitive program will not only help to package meals needed for A Loving Spoonful but will also foster an environment of accomplishment, team spirit, team building and is a simple way to bring your group together and help our community to feed people in need.
You can sign up as an individual for this challenge or sign up your company/group/organization. The challenge runs from January 1st 2024 to December 31st 2024.
Interested? Send an email to volunteers@alovingspoonful.org to receive more information or sign up yourself or your team today.